Solé Medical Spa
1489 Kennedy Rd.
Tifton, GA 31794
Phone: (229) 238-2007
Monday, Wednesday, Thursday, Friday: 9 a.m.–5 p.m.
Tuesday: 9 a.m.–8 p.m.

Silhouette InstaLift®
Enjoy the rejuvenating effects of a mid-facelift minus the surgery with the Silhouette InstaLift, available at our Tifton, GA, medical spa. The Silhouette InstaLift is a minimally invasive treatment that lifts the tissues of the face using a resorbable suspension suture with bi-directional cones, both made of glycolide / L-lactide (PLGA). The sutures lift and reposition subdermal tissue while the bi-directional cones hold the suture and facial skin in place. Over time, they stimulate fibroblasts for gradual collagen production, creating a plumper, more defined, and younger-looking mid-face.
People from Albany, Valdosta, Moultrie, and Douglas, GA, travel to Solé Medical Spa to turn back the clock and reveal a refreshed, more youthful version of themselves with the Silhouette InstaLift.
Nonsurgical, Immediate & Lasting Lift
Silhouette InstaLift is the only nonsurgical rejuvenating procedure that uses advanced MicroSuspension Technology™ to offer immediate and lasting results.
Minimal Downtime, Long-Lasting Results
The procedure only takes under an hour and is done right in your doctor's office. InstaLift also has minimal downtime, with most signs of treatment (such as bruising, swelling, and tenderness at the treatment site) dissipating within 24 to 48 hours. Patients can get right back to their activities and enjoy an instant lift in the cheeks, while adding volume over time for long-lasting results.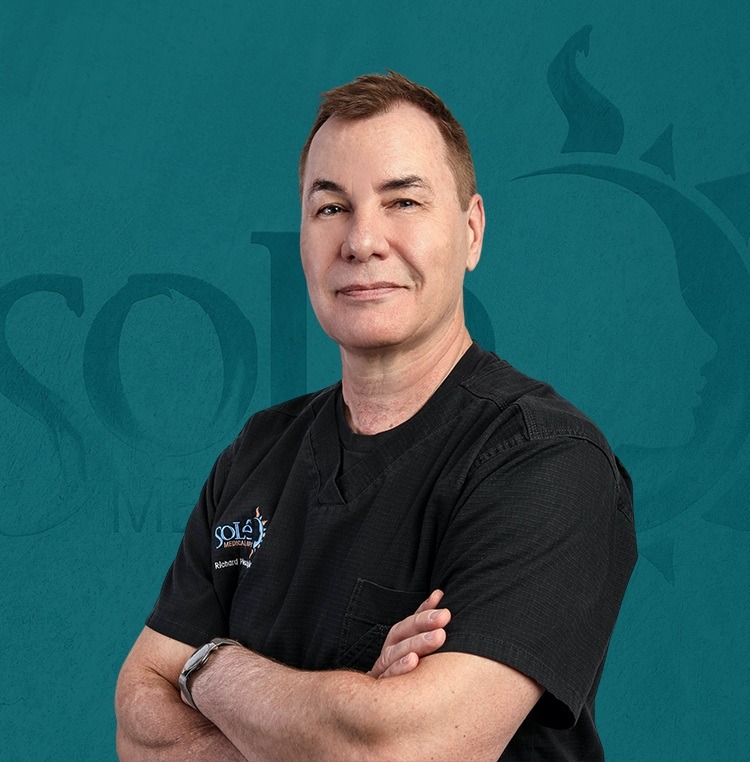 Meet Dr. Richard Pierzchajlo
Dr. Pierzchajlo and his wife, Melissa Pierzchajlo, started Solé Medical Spa in 2008 and since then it has earned a reputation for providing clinically proven, advanced aesthetic treatments for the face and body. Dr. Pierzchajlo is a dual board-certified physician with advanced training in laser skin treatments and is recognized as one of the country's leading cosmetic injectors.
Meet Dr. Pierzchajlo
Credentials You Can Trust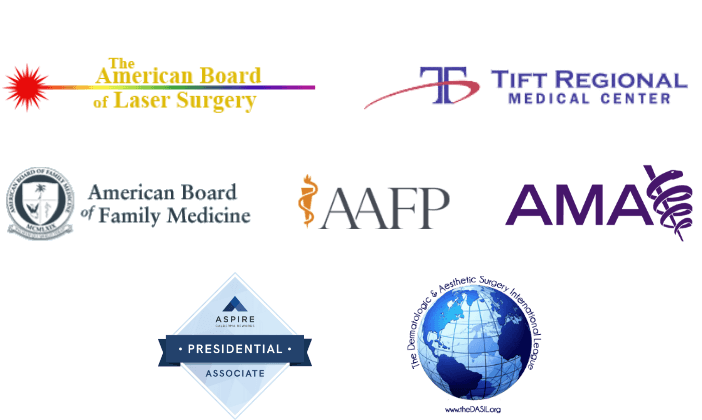 MicroSuspension Technology
Silhouette InstaLift is a treatment unlike any other. The MicroSuspension Technology is comprised of micro cones that are placed in the deepest layer of mid-facial skin. It delivers an immediate lift and gradually restores lost facial volume of the mid face by activating your own natural collagen production for a more youthful appearance that continues to improve over time. The sutures and cones are made from poly lactic-co-glycolic acid (PLGA), a well-known biomedical copolymer that is biocompatible and biodegradable.
Silhouette InstaLift FAQs
Q: Is Silhouette InstaLift FDA cleared?
A: The product earned FDA clearance in April 2015.
Q: Who is a good candidate to have a Silhouette InstaLift procedure?
A: Silhouette InstaLift is the ideal minimally invasive solution for many men and women who are interested in refreshing their appearance without major surgery, injections, or lasers. It offers a new and unique technology to lift sagging facial skin. Suitable candidates have good skin quality, with moderate sagging of the skin in the mid-face. Skin should not be too thick or heavy or too thin.
Q: What are Silhouette InstaLift sutures made of?
A: Silhouette InstaLift sutures are made from glycolide / L-lactide (PLGA), a polymer that is frequently used in medical devices and is well tolerated by the body. The fully resorbable sutures have bi- directional cones; the sutures lift and add volume while the bi-directional cones hold the suture and cheek sub-dermis in an elevated position.
Q: What can Silhouette InstaLift do to improve my appearance?
A: Sagging facial skin is one of the major contributors to an aged and tired appearance. Silhouette InstaLift is a minimally invasive procedure that redefines the contours of your mid-face by lifting the deeper layers of your skin for a more youthful look.
Q: What areas of the face does Silhouette InstaLift treat?
A: The procedure lifts and restores contours to the mid-face and cheek area.
Q: How is the Silhouette InstaLift procedure performed?
A: During the in-office procedure, a specially trained physician will begin by marking the areas of desired lift on the patient. He / she will then gently insert a needle to a depth of 5mm and guide it through the subcutaneous tissue of the mid-face and extract at each bi-directional exit point. The sutures have bi-directional absorbable cones that hold them in place. The treatment is generally well tolerated by patients and takes approximately 45 minutes.
Q: Is general anesthesia required?
A: No. Your physician will only use a local anesthetic to numb the area before inserting the sutures.
Q: How is Silhouette InstaLift different from thread lifts?
A: Silhouette InstaLift is an entirely new technology and procedure. Rather than just repositioning the skin, Silhouette InstaLift now focuses on the underlying layers of the skin, because that is what really causes sagging. Another important advance is that the sutures are not permanent; they are absorbed by the body over time. As they are absorbed, they stimulate collagen renewal, which helps achieve a younger, natural look.
Q: How much does Silhouette InstaLift cost?
A: The procedure fee varies according to each patient's needs and the number of sutures required.
Q: Where can I have Silhouette InstaLift performed?
A: Silhouette InstaLift is only performed by qualified physicians who have undergone special, comprehensive training and are familiar with the techniques required.
Q: Who is a non-ideal patient?
A: The Silhouette InstaLift device should not be used in patients with any known allergy or foreign body sensitivities to plastic biomaterial or in situations where internal fixation is otherwise contraindicated, (e.g., infection). The device should also not be used in patients appearing to have very thin, soft tissue of the face in which the implant may be palpable or in patients with excessively heavy skin.
Q: What are the side effects that might happen with this procedure?
A: After placement, patients may experience a minimal acute inflammatory tissue reaction. Symptoms may include minor pain, swelling, and bruising. Material sensitivity or allergic reactions should be reported to Suneva Medical, Inc. Implantation of foreign materials in tissue can result in histological reactions. Other potential side effects include sensory nerve injury, asymmetry, or banding.
A Reputation Built on Results
Sonya has done an excellent job in repairing my skin from many years of sun damage. My skin is glowing...
Sonya is absolutely an awesome person who I look forward to seeing once a month!!! She talks, interacts...
Haley greets me so nicely with a pleasant smile and the best manners ever! Sonya knows what she is doing...
Sonya is amazing!!!! I always look forward to my appointments with her. I have been seeing her for about...
Request Your Consultation
If you would like to learn more about rejuvenating your look with a Silhouette InstaLift, please request a consultation online or call (229) 238-2007.
Back to Top