Solé Medical Spa
1489 Kennedy Rd.
Tifton, GA 31794
Phone: (229) 238-2007
Monday, Wednesday, Thursday, Friday: 9 a.m.–5 p.m.
Tuesday: 9 a.m.–8 p.m.

Dermal Fillers
Facial aging can mean more than wrinkles. Loss of fat, bone, and skin elasticity can all result in the development of creases, hollows, and changing facial contours. Using dermal fillers specifically designed to address different treatment areas, Dr. Pierzchajlo takes a comprehensive approach to restoring your youthful appearance. His expertise using dermal fillers, including JUVÉDERM®, attracts patients from areas such as Albany, Cordele, Valdosta, Moultrie, and Douglas, Georgia, to our Tifton medical spa.
Should I Get Fillers or Dysport®?
Fillers are gels of varying consistencies that add volume to create more youthful contours for areas like the cheeks, chin, jaw, and lips. The fillers available today are more specialized than ever and, in the hands of someone with the expertise of Dr. Pierzchajlo, create results that look extremely natural. They differ from neuromodulators such as Dysport or BOTOX® Cosmetic, which minimize "dynamic" wrinkles such as crow's feet or worry lines by temporarily immobilizing muscles in the treatment area.
On the other hand, fillers add volume anywhere it's needed to minimize creases, fill hollows, and enhance facial contours. Even though they're temporary, fillers can last from 9 months to 2 years, depending on the specific type used. Fillers such as JUVÉDERM and Restylane® are made with hyaluronic acid (HA), a natural substance found in the skin that helps it retain moisture and gives it youthful firmness. Virtually all fillers now come pre-mixed with lidocaine, a local anesthetic that helps patients remain comfortable during their treatments.
How Much Do Dermal Fillers Cost in Tifton, GA?
The prices for dermal filler treatments vary with each filler, treatment area, and individual patient needs. We provide a personalized price quote during a free consultation with Dr. P or one of our experienced injectors.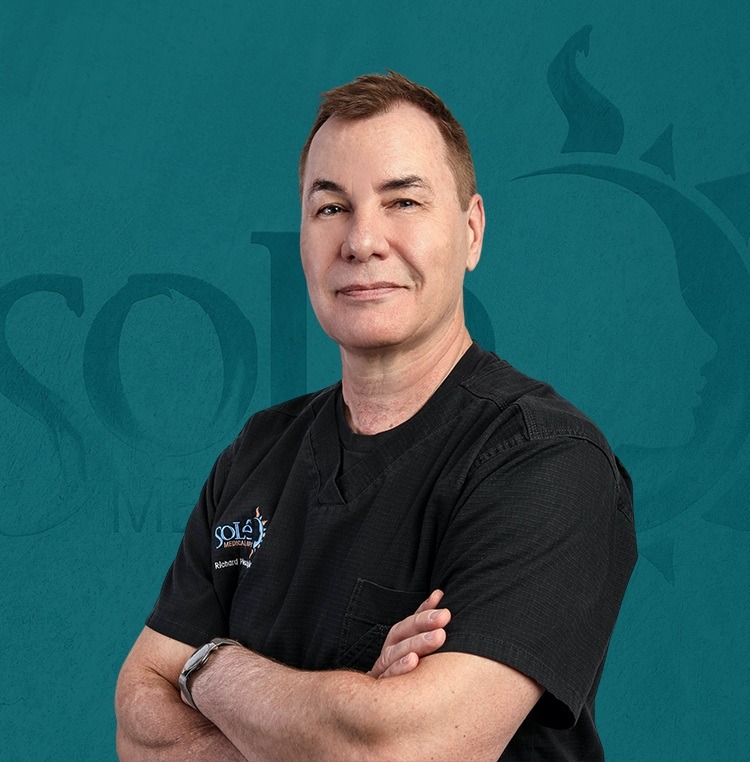 Meet Dr. Richard Pierzchajlo
Dr. Pierzchajlo and his wife, Melissa Pierzchajlo, started Solé Medical Spa in 2008 and since then it has earned a reputation for providing clinically proven, advanced aesthetic treatments for the face and body. Dr. Pierzchajlo is a dual board-certified physician with advanced training in laser skin treatments and is recognized as one of the country's leading cosmetic injectors.
Meet Dr. Pierzchajlo
Credentials You Can Trust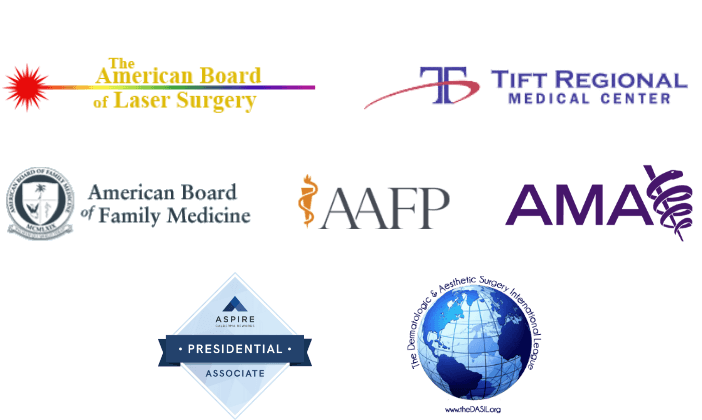 Dr. Pierzchajlo's Unique Approach
Dr. Pierzchajlo believes nonsurgical facial rejuvenation begins with lifting areas where volume loss has caused lines, sagging, and depressions. This approach "lifts the frame" of the face, creating a foundation for a more youthful look. It is followed by focusing on the eyes, lips, and other smaller areas for further refinement.
Using various fillers as tools to accomplish the desired results, Dr. Pierzchajlo combines volumizing fillers with special-use fillers during a single treatment session. He may also recommend combining Dysport or BOTOX with fillers for total facial rejuvenation.
What Are Volumizing Fillers?
Volumizing fillers replenish collagen in the skin and underlying structures, helping the skin retain hyaluronic acid and elastin—essential building blocks of hydrated, healthy skin. Products categorized as volumizing fillers include JUVÉDERM VOLUMA® XC, Restylane® Lyft, Sculptra® Aesthetic, and RADIESSE®.
JUVÉDERM VOLUMA XC
VOLUMA is the first injectable filler approved by the FDA to restore volume to flat or sunken cheeks. It addresses all 3 areas of the cheek: the apex, apple, and hollow. VOLUMA injections produce immediate results, and with periodic maintenance appointments, the results can last up to 2 years.
Restylane Lyft
Like other Restylane and JUVÉDERM fillers, Lyft is formulated using hyaluronic acid but has a larger molecular structure, so it's more effective in treating deeper lines and volume loss. The added fullness reduces moderate to severe facial wrinkles and folds, such as lines from your nose to the corners of your mouth (nasolabial folds).
Restylane® Contour
Losing volume and definition in the cheeks is one of the most prominent signs of aging. The hollowed-out look can add several years to your appearance. Restylane Contour is the only cheek filler approved by the FDA that uses XpresHAn Technology™, lifting the cheeks in a way that appears softer and more natural. It's an excellent option for younger patients who want to avoid the firmness created by earlier generations of fillers. The more flexible Contour filler gel moves dynamically as you change expressions, creating natural-looking results.
Sculptra Aesthetic
Unlike most fillers, which are formulated using hyaluronic acid (HA), Sculptra's active ingredient is poly-L-lactic acid (PLLA), made using the same type of lactic acid that the body naturally produces. It's sometimes referred to as a "liquid facelift" because it stimulates the production of new collagen and creates a lifted appearance in the cheeks and other areas. It's injected deeper into the dermis than most fillers, and the results occur gradually as new collagen is produced to support the skin's structure. Dr. Pierzchajlo recommends an initial series of Sculptra treatments, scheduled 4 to 6 weeks apart, which can create results that last up to 2 years.
RADIESSE
Dr. Pierzchajlo uses RADIESSE to treat lost volume in the temples, cheeks, and areas such as nasolabial folds around the nose and mouth. RADIESSE is made with a synthetic form of calcium hydroxylapatite, a substance that's found naturally in the body, suspended in a gel carrier. It also promotes collagen production to help increase the skin's elasticity.
A Reputation Built on Results
Haley was so great!! I had laser hair removal on my lower legs and she was very professional and gentle....
Absolutely an amazing experience!
Personnel are very informative and courteous in working with clients
Sonya has done an excellent job in repairing my skin from many years of sun damage. My skin is glowing...
What Are Special-Use Fillers?
When first introduced, most fillers were workhorses used to address numerous facial aging concerns. That's no longer the case, with the development of fillers formulated to address specific areas and conditions. Special-use fillers include Restylane® Silk, JUVÉDERM VOLLURE®, and BELOTERO® BALANCE.
Restylane Silk
Restylane Silk is the first FDA-approved filler specifically designed to enhance lips and smooth wrinkles and fine lines around the mouth. It uses smaller, softer hyaluronic acid particles than other Restylane products to create subtle, more natural-looking results. That is especially important for lip augmentation to avoid the overdone look that can occur with injectors who don't have Dr. Pierzchajlo's expertise.
Restylane® Kysse™
Kysse is the first filler developed specifically for lip augmentation using XpresHAn Technology. The technology helps to create an extremely smooth gel that moves naturally as the lips move.
Restylane® Defyne & Refyne
We use these fillers for areas of more movement, such as the vertical lip lines and nasolabial folds ("smile lines"). They also use XpresHAn Technology, so the smooth gel seamlessly integrates into the skin.
JUVÉDERM VOLLURE
The advanced filler technology used in formulating JUVÉDERM VOLLURE makes it an ideal treatment for minimizing moderate to severe facial wrinkles, including "parentheses lines" bracketing the nose and mouth. Its longevity is another benefit, with results lasting up to 18 months.
BELOTERO BALANCE®
Sometimes referred to as a "starter filler," BELOTERO is a thinner and lighter gel than JUVÉDERM and Restylane fillers. It's an excellent choice for patients concerned about fine lines and other early signs of facial aging. It is made using hyaluronic acid and is injected higher up in the skin than other fillers, combining with natural tissue to create subtle results.
Combining Dermal Fillers With Other Treatments
Some people looking for overall facial rejuvenation may benefit from combining fillers with other services, such as:
We will create a personalized treatment plan to help you attain a refreshed and more youthful appearance that includes one or more of these treatments.
Lip Fillers
Lip enhancement with dermal filler injections is popular with the people who visit us from throughout Georgia because results are instant and no downtime is needed. We use options specifically formulated for the lips like JUVÉDERM VOLBELLA® and Restylane Silk and Kysse to provide a variety of improvements, including:
Plumping up lips that are naturally thin or have thinned with age
Adding definition to lip borders
Balancing the proportions of the top and bottom lips
Smoothing away vertical lines around the lips
Results last up to 12 months depending on the filler and individual patient factors. Regular maintenance treatments can keep your lips looking beautiful indefinitely.
Choosing an injector with Dr. Pierzchajlo's experience and expertise provides patients with the confidence that he will recommend the fillers that will best work for their concerns. That's one of the reasons women and men considering dermal fillers travel from throughout South Georgia to Solé Medical Spa for their treatments. You can request a free consultation with Dr. Pierzchajlo or call Solé at (229) 238-2007 to schedule an appointment.
Back to Top