Solé Medical Spa
1489 Kennedy Rd.
Tifton, GA 31794
Phone: (229) 238-2007
Monday, Wednesday, Thursday, Friday: 9 a.m.–5 p.m.
Tuesday: 9 a.m.–8 p.m.

Products
SkinMedica®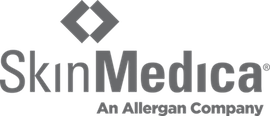 This innovative, scientifically formulated, clinically tested skincare line has been featured in the nation's top fashion and beauty magazines such as ELLE, and InStyle as well as popular talk shows like The View and The Today Show for its top-of-the-line products. SkinMedica® products contain specialty ingredients such as peptides, antioxidants, skin lighteners, vitamins C and E, and retinol that target specific concerns such as acne, fine lines, wrinkles, skin tone, sun damage, dark circles, scars, and more.
Dr. Pierzchajlo really believes in this line of skin care products for the Albany, Valdosta, Moultrie, Douglas, GA, women and men who visit him in Tifton because it is strongly based on well-designed, peer-reviewed medical studies. Dr. P has personally used Skin Medica products for years. He especially loves TNS Advanced Plus Serum because it contains high concentrations of cellular growth factors – the signaling proteins that switch on the processes that build collagen and elastic tissue and help reverse many of the signs of aging.
Start Shopping
---
Obagi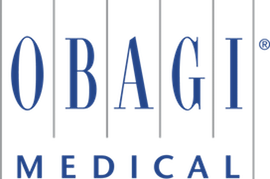 Obagi Nu-Derm – penetrates the skin to stimulate skin cell renewal, improve circulation, promote collagen regrowth, and correct surface discoloration and skin imperfections.
See More
---
Latisse®

Latisse® is the first and only FDA approved prescription treatment for inadequate or not enough lashes, growing them longer, fuller and darker. Latisse® eyelash treatment offers those who may feel as though they suffer from inadequate eyelashes an alternative solution to building lashes up with cosmetics. With daily application of the specialized, topical solution, Latisse® encourages the growth of longer, fuller, and darker lashes and strengthens each lash while extending its growing cycle. Gradually building up the thickness and span of lashes, Latisse® is an excellent solution for those who feel as though their short or thin eyelashes prevent them from truly shining.
See More
*Results may vary.
Gift Cards
Solé Medical Spa is now offering gift cards this holiday season.
Buy Now
Back to Top