Solé Medical Spa
1489 Kennedy Rd.
Tifton, GA 31794
Phone: (229) 238-2007
Monday, Wednesday, Thursday, Friday: 9 a.m.–5 p.m.
Tuesday: 9 a.m.–8 p.m.

Laser Hair Removal
When you consider the hassle of shaving legs and underarms, or the discomfort of waxing the bikini area or upper lip, it's no surprise that laser hair removal is one of the most popular cosmetic treatments available. At Solé Medical Spa in Tifton, GA, we use the most advanced technology for laser hair removal—something our patients from Albany, Cordele, Valdosta, Moultrie, Douglas, and throughout Southern Georgia appreciate.
How Does Laser Hair Removal Work?
Patients who choose our medical spa for laser hair removal are surprised that they remain comfortable throughout the procedure. That's because we use the Alma 810 diode laser with the patented, groundbreaking In-Motion™ technology that works by gradually heating the skin's outer layer instead of targeting hair follicles with a blast of laser heat.
Older lasers used for hair removal exposed follicles to a single, high energy pulse, which felt like the sharp snap of a rubber band against the skin and risked injury.
The In-Motion™ technique involves moving the applicator repeatedly over the treatment area and ensuring full coverage. Instead of single pulses, the targeted follicles absorb multiple, short, low energy pulses until enough heat energy is generated to damage the hair follicle. This gradual heating still prevents follicles from re-growing hair without hurting or damaging the surrounding skin.
Additionally, the treatment is faster than older laser hair removal procedures.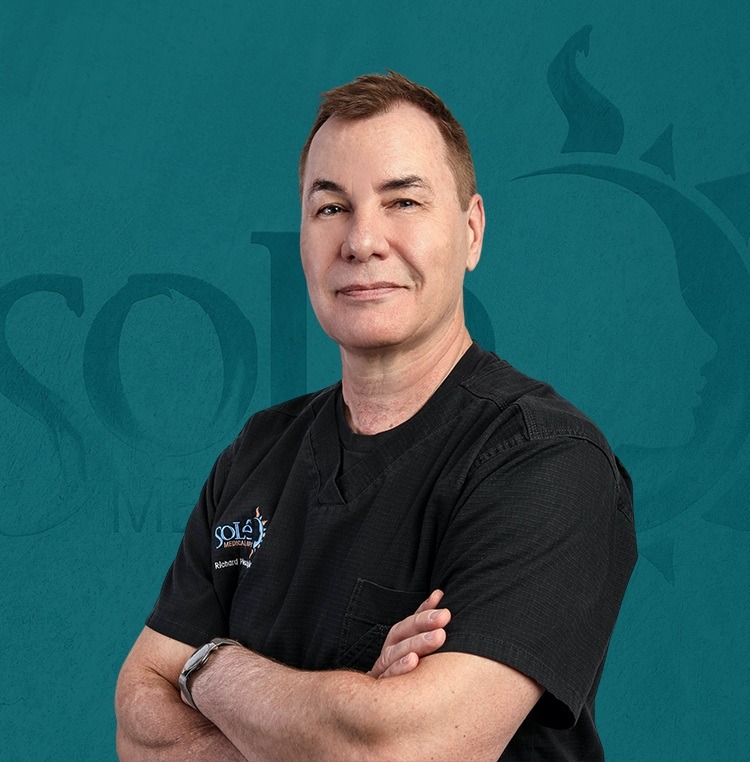 Meet Dr. Richard Pierzchajlo
Dr. Pierzchajlo and his wife, Melissa Pierzchajlo, started Solé Medical Spa in 2008 and since then it has earned a reputation for providing clinically proven, advanced aesthetic treatments for the face and body. Dr. Pierzchajlo is a dual board-certified physician with advanced training in laser skin treatments and is recognized as one of the country's leading cosmetic injectors.
Meet Dr. Pierzchajlo
Credentials You Can Trust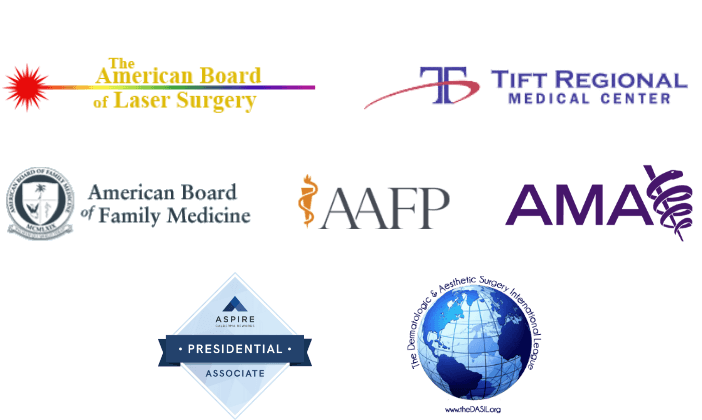 Is Hair Permanently Removed?
Hair grows in cycles, and only a certain percentage of follicles are actively growing at any given time. Treatments target only hair follicles in the active growth phase, so multiple procedures spaced out over several months are needed. It's virtually impossible for laser treatments to remove 100% of unwanted hair, but a series of treatments can reduce unwanted hair by more than 90%.
A Reputation Built on Results
Hello, my name is Guadalupe, I had my appointment with Doctor Richard on July 31, I went to get Botox....
Great experience and friendly staff! Dr Pierzchajlo awesome! Thank you all!!
Haley was so great!! I had laser hair removal on my lower legs and she was very professional and gentle....
Absolutely an amazing experience!
Who Can Get Laser Hair Removal?
Most women and men with unwanted hair are good candidates for the treatment. We can reduce hair virtually anywhere on the face or body, including:
Upper lip
Legs
Underarms
Back
Chin
Arms
Chest
Bikini area
Even tanned or darker skin types are candidates for laser hair removal with advanced laser technology. And we can treat patients year-round.
If you're ready to ditch the razors or don't want to go through another round of waxing, request a free consultation to meet with one of our laser specialists. You can also call us at (229) 238-2007 to schedule an appointment.
View Before & After Photos
Back to Top