Solé Medical Spa
1489 Kennedy Rd.
Tifton, GA 31794
Phone: (229) 238-2007
Monday, Wednesday, Thursday, Friday: 9 a.m.–5 p.m.
Tuesday: 9 a.m.–8 p.m.

RF Body Contouring
When Dr. Pierzchajlo decided to add nonsurgical fat reduction treatments to the Solé Medical Spa menu in Tifton, GA, his hours of research—which included personally trying the various options himself—led him to choose the state-of-the-art vShape Ultra™ technology. It is now Solé Medical Spa's most popular energy-based treatment with patients from Albany, Valdosta, Moultrie, and Douglas who want to improve their body contours without surgery or downtime.
Why Choose vShape Ultra for Fat Reduction?
There are numerous options for women and men considering non-invasive, targeted fat reduction treatments. Many of them produce similar results, but there are a number of factors that set vShape apart from its competitors such as CoolSculpting®.
vShape's unique combination of ultrasound and radiofrequency energy gives it these advantages when compared to CoolSculpting, attracting patients from Albany, Cordele, and throughout South Georgia to Solé's med spa. These advantages include:
Patient comfort: Treatments are painless, compared to the discomfort caused as CoolSculpting freezes the target area, and even during the recovery process.
Versatility: Because vShape Ultra uses a flat device called a transducer to deliver thermal energy, it can be used on virtually any area of the body where you have unwanted fat.
Cost: The price of CoolSculpting adds up quickly because you're charged for each specific treatment area, compared to vShape's ability to treat large areas. (An example is that vShape considers the abdomen a single area, whereas CoolSculpting prices and treats it as 2 areas.)
Skin tightening: Treatments combine radiofrequency skin tightening and cellulite reduction with vShape Ultra body contouring during a single treatment session, which isn't possible with fat "freezing."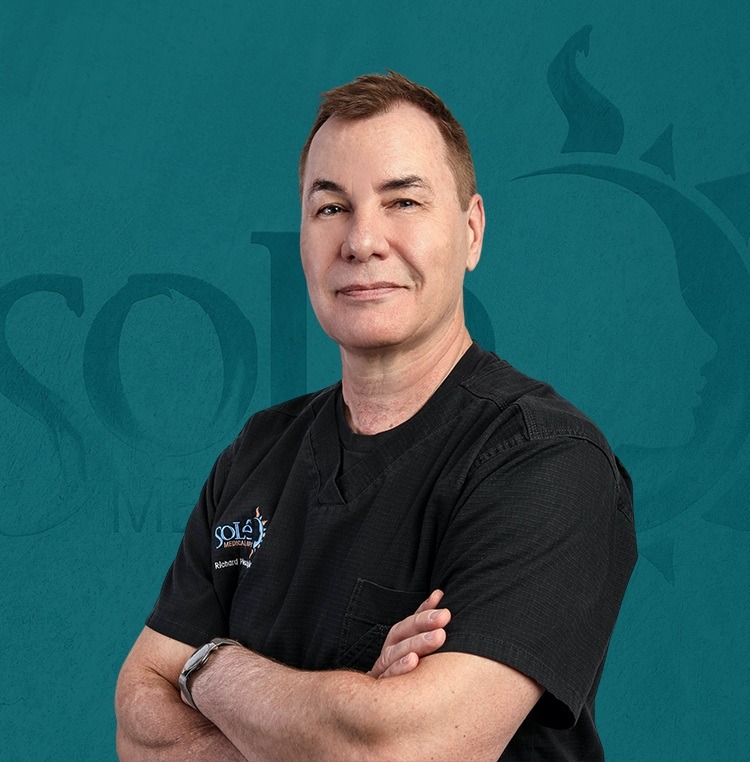 Meet Dr. Richard Pierzchajlo
Dr. Pierzchajlo and his wife, Melissa Pierzchajlo, started Solé Medical Spa in 2008 and since then it has earned a reputation for providing clinically proven, advanced aesthetic treatments for the face and body. Dr. Pierzchajlo is a dual board-certified physician with advanced training in laser skin treatments and is recognized as one of the country's leading cosmetic injectors.
Meet Dr. Pierzchajlo
Credentials You Can Trust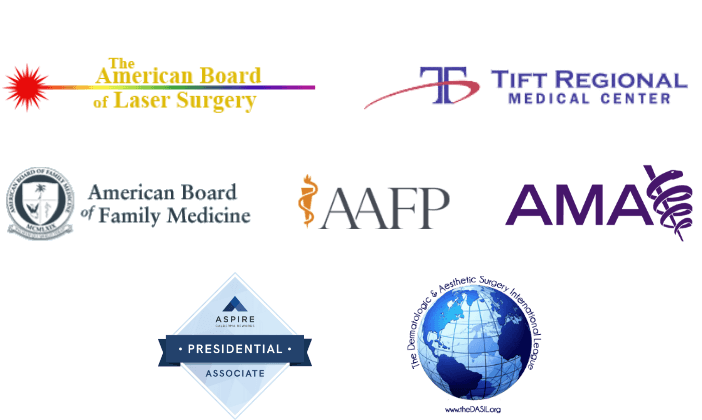 How Does vShape Work?
Combining radiofrequency and ultrasound energy is the key to the treatment's effectiveness. During a treatment session, the provider glides the handpiece across the target area as the thermal energy warms the fat layer and deeper layers of skin. The waves of ultrasonic energy target fat cells as the RF energy boosts the body's metabolism, creating enhanced lymphatic drainage.
At the same time, vShape treatments result in improved skin elasticity and texture by stimulating new collagen production. These treatments are safe for all skin types and work well for more delicate areas, such as the face, neck, and décolleté.
The no-downtime treatments produce optimal results after a series of 4 to 6 sessions.
Dr. Pierzchajlo and his professional staff can discuss your concerns during your first visit to Solé Medical Spa. Patients considering RF body contouring and skin tightening can request a free consultation or call us at (229) 238-2007 to schedule an appointment.
A Reputation Built on Results
Hello, my name is Guadalupe, I had my appointment with Doctor Richard on July 31, I went to get Botox....
Great experience and friendly staff! Dr Pierzchajlo awesome! Thank you all!!
Haley was so great!! I had laser hair removal on my lower legs and she was very professional and gentle....
Absolutely an amazing experience!
RF Body Contouring
Before & After Photos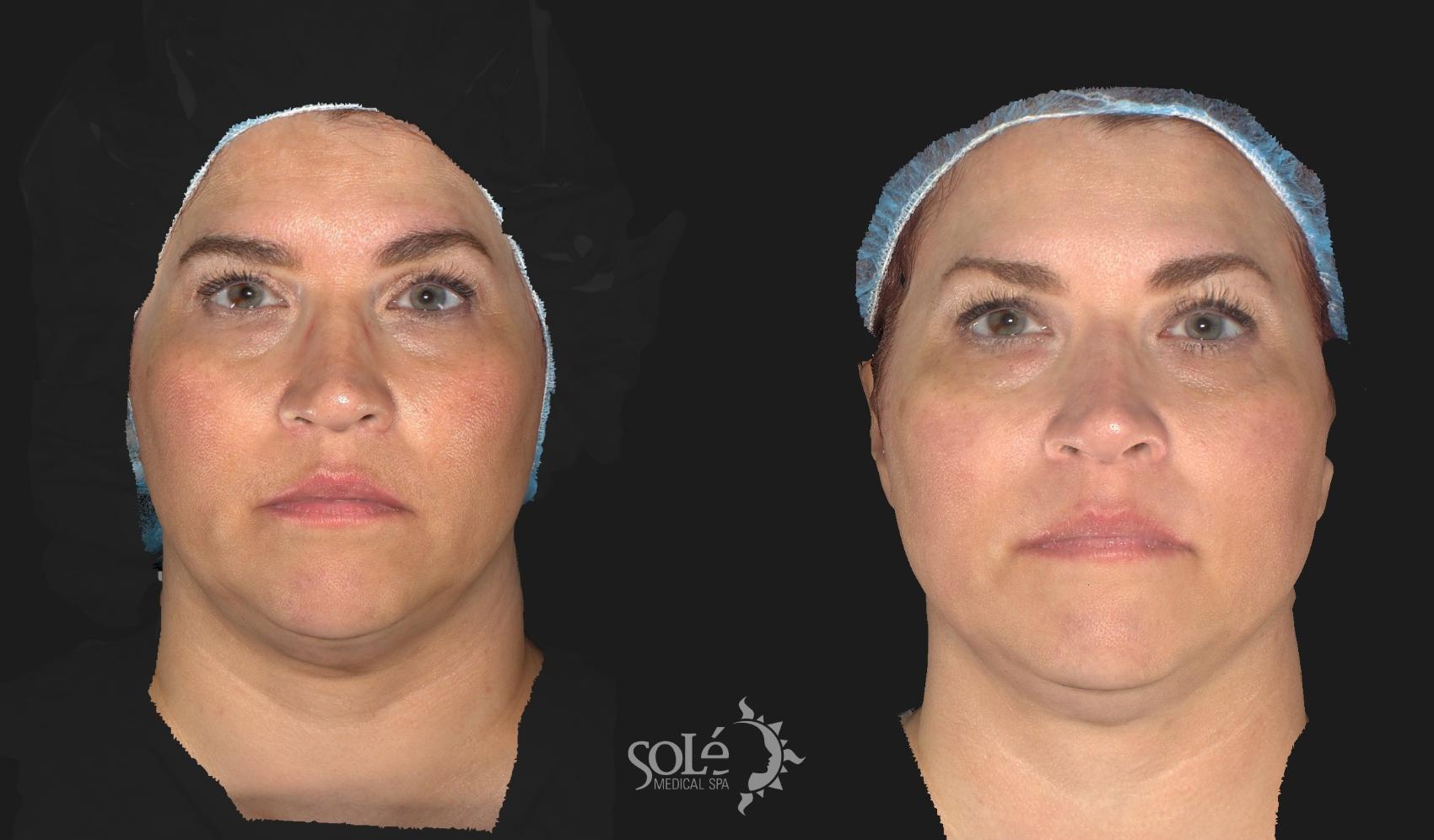 Before and After
Case #55
Vshape Ultra was used to reduced wrinkles and help tighten up skin in the neck area which gives her a more youthful look in her neck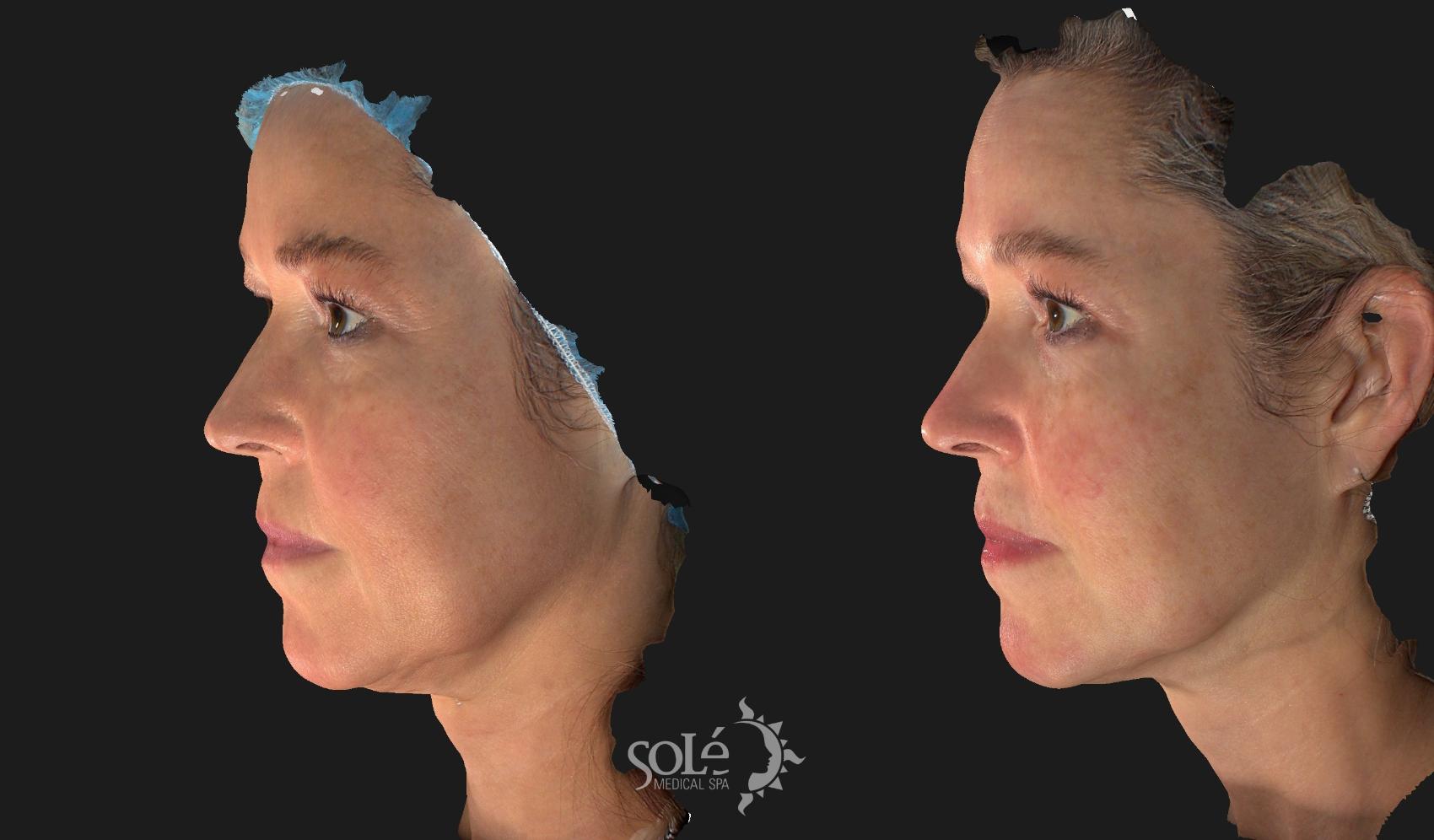 Before & After
Case #29
Vshape RF can tighten many areas including abs, butt, thighs and in this case, lower face and neck. Notice the tightening of the jawline and an improved angle under the chin with overall skin tightening.
Keep in mind that each patient is unique and your results may vary.
Back to Top