Solé Medical Spa
1489 Kennedy Rd.
Tifton, GA 31794
Phone: (229) 238-2007
Monday, Wednesday, Thursday, Friday: 9 a.m.–5 p.m.
Tuesday: 9 a.m.–8 p.m.

Hair Loss Therapy
Men and women travel from Albany, Valdosta, Moultrie, Douglas, and throughout South Georgia for platelet-rich plasma (PRP) hair restoration treatments offered at Solé Medical Spa in Tifton, GA. Dual board-certified physician Dr. Richard Pierzchajlo combines PRP treatments with hair loss medication for patients concerned about thinning or sparse hair that's caused by male- or female-pattern baldness.
How Does PRP Therapy Work?
Platelets are among the 4 main components in our blood, along with plasma and red and white blood cells. Platelets contain proteins called growth factors that activate hair follicles and promote new growth. Platelet-rich plasma (PRP) has long been established as an effective medical treatment to help injuries heal, and numerous scientific articles support its effectiveness when used for hair restoration.
What Happens During PRP Treatments?
Creating platelet-rich plasma begins by drawing blood from the patient's arm, just as you would for a blood test. The blood is then spun in a centrifuge, which separates the platelets. The PRP is then injected into the scalp, about every half-inch of the area where the hair is thinning. This process takes about 30 minutes.
Discomfort is minimal, and ice packs can be used after the treatment for relief. Any bruising that occurs typically resolves within a few days. Little downtime is needed, but patients should avoid coloring or processing their hair for 1 or 2 days after treatments.
Who Are Good Candidates for PRP Hair Loss Therapy?
Most people shed 50 to 100 hairs each day but don't notice thinning hair because other hair is growing at the same time. When the normal hair growth cycle is disrupted, however, overall hair loss occurs. Men and women who can benefit the most from PRP are usually in the early stages of hair loss but most patients see a visible improvement. Because hair grows in phases, with some follicles in a dormant phase when others are active, multiple treatment sessions are needed to produce the best results.
Dr. Pierzchajlo recommends treatments once a month for 3 to 4 months and then repeats the procedure once every 3 to 6 months. Patients typically begin seeing results in the first 2 to 3 months. He also prescribes minoxidil (Rogaine®) and finasteride (Propecia®) as part of a multi-faceted treatment program at Solé Medical Spa.
If you're concerned about hair loss and are seeking a nonsurgical solution, request a free consultation to meet with Dr. Pierzchajlo at Solé. Or call us directly at (229) 238-2007 to schedule an appointment.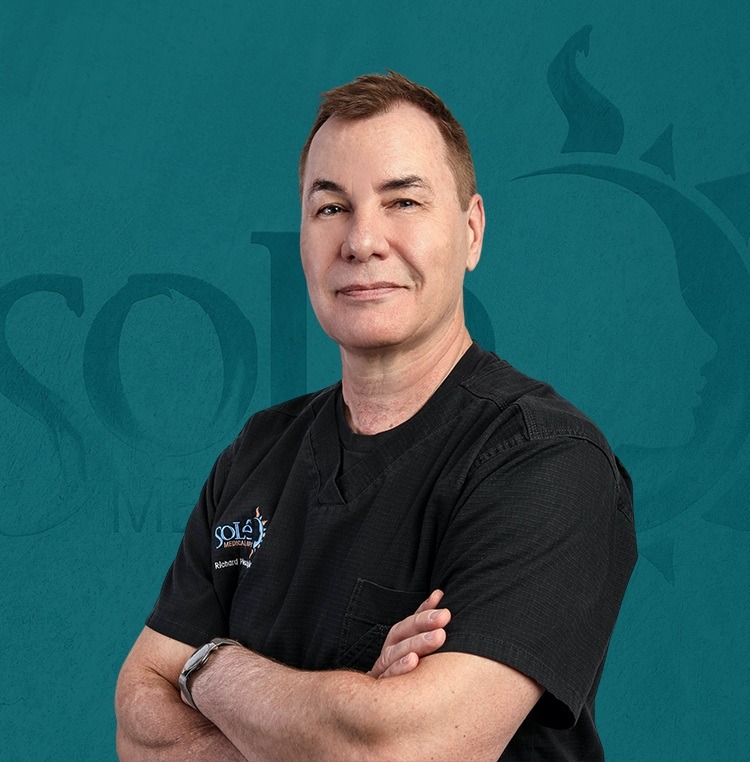 Meet Dr. Richard Pierzchajlo
Dr. Pierzchajlo and his wife, Melissa Pierzchajlo, started Solé Medical Spa in 2008 and since then it has earned a reputation for providing clinically proven, advanced aesthetic treatments for the face and body. Dr. Pierzchajlo is a dual board-certified physician with advanced training in laser skin treatments and is recognized as one of the country's leading cosmetic injectors.
Meet Dr. Pierzchajlo
Credentials You Can Trust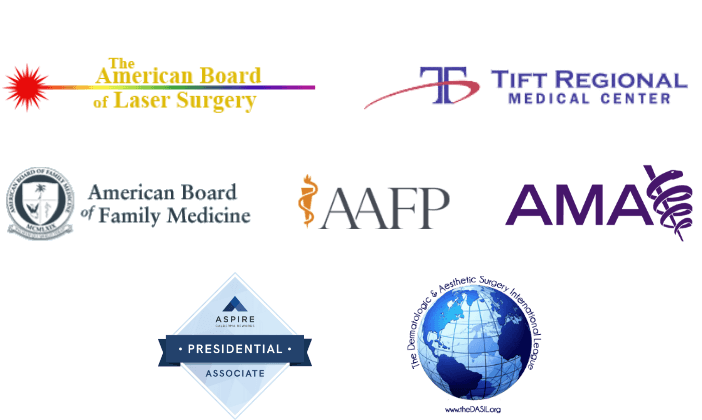 Back to Top