Solé Medical Spa
1489 Kennedy Rd.
Tifton, GA 31794
Phone: (229) 238-2007
Monday, Wednesday, Thursday, Friday: 9 a.m.–5 p.m.
Tuesday: 9 a.m.–8 p.m.

Spa Services
Solé Medical Spa's dedication to providing a comprehensive menu of aesthetic services enables us to better serve our med spa clients, who visit Tifton from cities including Albany, Cordele, Valdosta, Moultrie, and Douglas. Women and men seeking solutions for a wide range of concerns, including early signs of aging, acne, stubborn pockets of fat, and unwanted tattoos, find effective results here. Dr. Richard Pierzchajlo and his experienced team of aesthetic specialists at our medical spa offer unsurpassed patient care and treatments that meet Dr. Pierzchajlo's exacting standards for safety and effectiveness.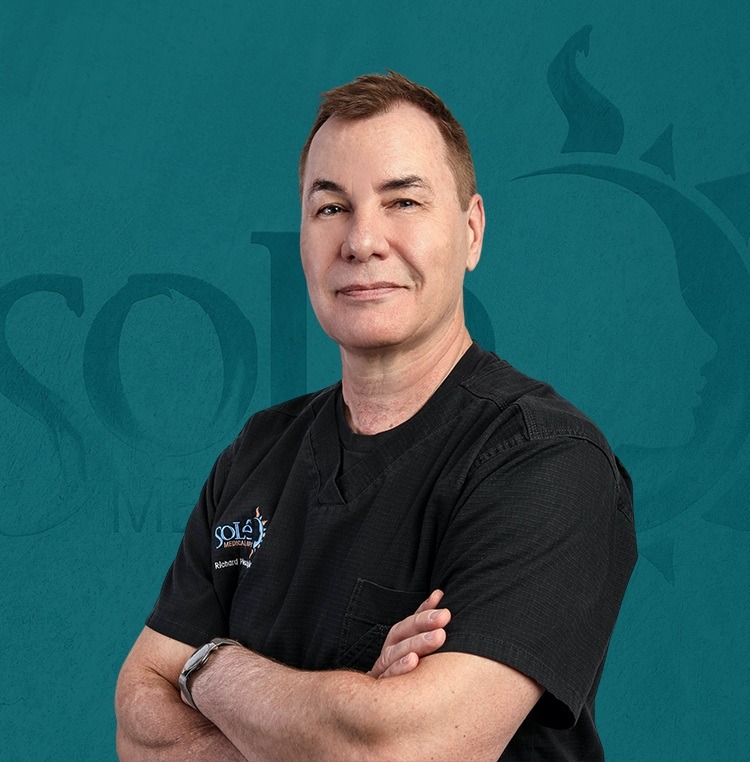 Meet Dr. Richard Pierzchajlo
Dr. Pierzchajlo and his wife, Melissa Pierzchajlo, started Solé Medical Spa in 2008 and since then it has earned a reputation for providing clinically proven, advanced aesthetic treatments for the face and body. Dr. Pierzchajlo is a dual board-certified physician with advanced training in laser skin treatments and is recognized as one of the country's leading cosmetic injectors.
Meet Dr. Pierzchajlo
Credentials You Can Trust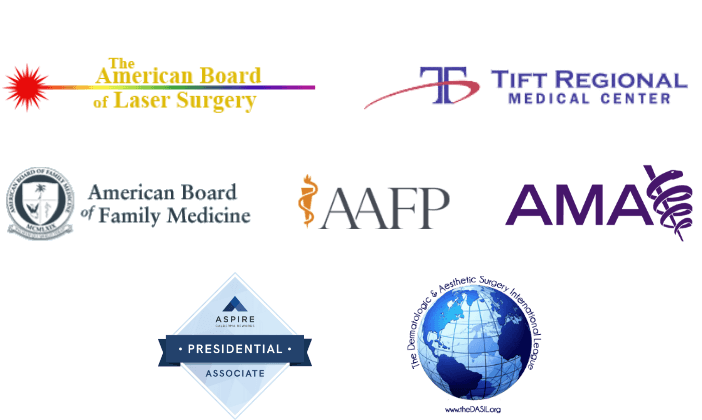 Our Menu of Services
In addition to a full complement of laser and energy treatments for skin rejuvenation, resurfacing, and hair removal, Solé Medical Spa provides anti-wrinkle injectables, microneedling, and customized weight management.
Injectables
BOTOX® Cosmetic & Dysport® | Minimize "expression lines" around the eyes and on the forehead with Dysport or BOTOX injections.
Dermal Fillers | Fillers treat age-related volume loss and create fuller, more sensuous lips.
Laser & Energy Treatments
Laser Hair Removal | Say goodbye to shaving, tweezing, and waxing with laser hair removal treatments.
Laser Skin Resurfacing | Dr. Pierzchajlo specializes in laser and energy skin treatments for patients with sun-damaged or uneven skin texture.
Laser Skin Rejuvenation | Targeted pulses of light energy improve your skin's appearance by treating discoloration and other blemishes.
Laser Tattoo Removal | Tattoos are more common than ever these days. Unfortunately, so are regrets about tattoos. In fact, more than half of the people who get tattoos ultimately regret their choices. Solé Medical Spa can help. Laser tattoo removal is clinically proven to minimize tattoos until they're virtually invisible. Tattoo ink and natural pigmentation like melanin absorb short pulse duration/high peak energy Q-switched pulses so quickly that they create a photo-acoustic effect within the pigment clusters. This effect breaks down the ink into much smaller particles that can be more easily removed by the body's natural filtering system. It's effective for dark inks, such as black, blue, and green, and poses minimal risk of side effects.
Vaginal Rejuvenation | A nonsurgical treatment that can enhance your confidence without downtime.
Body Sculpting
RF Body Contouring | JuVaShape™ is a nonsurgical fat reduction treatment that also tightens skin and reduces cellulite.
Skin Maintenance
Microneedling With PRP | The Solé Microlift combines a collagen induction treatment (CIT) with the benefits of platelet-rich plasma (PRP) to enhance the skin's elasticity and texture.
VirtueRF Microneedling | Combining radiofrequency energy with microneedling, VirtueRF is the first such platform to go beyond treating wrinkles and fine lines, also addressing unwanted scars, including acne scars, to produce smoother, tighter skin with little to no downtime.
Silhouette InstaLift | Lift and rejuvenate the skin and tissues of your mid-face with this minimally invasive, nonsurgical mid-facelift alternative.
A Reputation Built on Results
Personnel are very informative and courteous in working with clients
Sonya has done an excellent job in repairing my skin from many years of sun damage. My skin is glowing...
Sonya is absolutely an awesome person who I look forward to seeing once a month!!! She talks, interacts...
Haley greets me so nicely with a pleasant smile and the best manners ever! Sonya knows what she is doing...
Microdermabrasion | exfoliates, removing the dead, dull outer layers to reveal healthy, vibrant skin. Monthly microdermabrasion treatments on the face, neck, chest, arms, hands, and back will help your skin maintain a radiance, no matter what your skin type.
Chemical Peels and Micropeels | Our licensed aestheticians apply chemical solutions of varying strengths to remove the skin's damaged outer layers. As the skin peels, it reveals healthier skin that looks more youthful. Mild solutions are ideal for maintenance without peeling. We recommend chemical peels to treat facial blemishes, wrinkles, uneven skin tone, pigmentation, and acne. Some patients can benefit from combining microdermabrasion with a chemical peel, a treatment called a MicroPeel.
Microneedling | Microneedling's popularity continues to increase as people see the remarkable improvements among patients who want to minimize fine lines and wrinkles or reduce scars and stretch marks. Microneedling uses tiny needles at the tip of a pen-shaped device—we use the Eclipse Micropen—which create microscopic wounds in a controlled pattern. The body's natural healing response stimulates the production of new collagen, an essential protein for smooth and firm skin. The tiny channels created by microneedling also efficiently absorb nourishing serums to enhance the results.
Dermaplaning | Get rid of dead skin cells on the skin's surface with dermaplaning, a manual technique that involves an aesthetician using a blade to lightly scrape the skin. The treatment produces smooth, vibrant skin without side effects or downtime. It's immensely popular because it can be accomplished quickly and produces immediate results.
Acne Treatments | We treat both active acne flareups and acne scars using advanced technologies. The options available provide Dr. Pierzchajlo and his team the flexibility to tailor your treatments, using either microdermabrasion, chemical peels, laser skin resurfacing, intense pulsed light (IPL), Virtue® RF microneedling, or prescription topical or oral medications.
Other Spa Services
Weight Management | Solé Medical Spa personalizes your weight management program and promotes a total lifestyle transformation.
Leg Vein Treatments | We offer both sclerotherapy—an injectable procedure—along with laser options to target unsightly veins on the body and face.
Dr. Pierzchajlo can explain each of these treatment options to you personally. Request a free consultation with him or call Solé Medical Spa at (229) 238-2007 to schedule an appointment.
Back to Top