Solé Medical Spa
1489 Kennedy Rd.
Tifton, GA 31794
Phone: (229) 238-2007
Monday, Wednesday, Thursday, Friday: 9 a.m.–5 p.m.
Tuesday: 9 a.m.–8 p.m.

About Us
Our priority at Solé Medical Spa is providing patients with the most advanced aesthetic treatments in a comfortable, relaxing environment where you'll feel like a family member. Women and men regularly travel to Solé med spa from Albany, Cordele, Valdosta, Thomasville, Douglas, and throughout South Georgia, for our patient-first, comprehensive approach. We also serve patients from Alabama and Florida.
At the Forefront of Aesthetic Medicine
Few medical fields are as dynamic as aesthetic medicine. Changes occur at a rapid pace, and Dr. Pierzchajlo uses his knowledge and experience to carefully examine new treatments and technologies before adding them to the menu of procedures available at Solé. Dr. Pierzchajlo explains your treatment options in a way that's easy to understand so you can be confident in the choices you make to address specific cosmetic concerns.
"My wife Melissa and I travel internationally to attend meetings and conferences where the best doctors in the world discuss the latest advances in the field of aesthetic medicine. Our science-first approach means you can count on Solé med spa to only offer treatments and technology that are best in class and have been proven to be safe and effective."

Dr. Pierzchajlo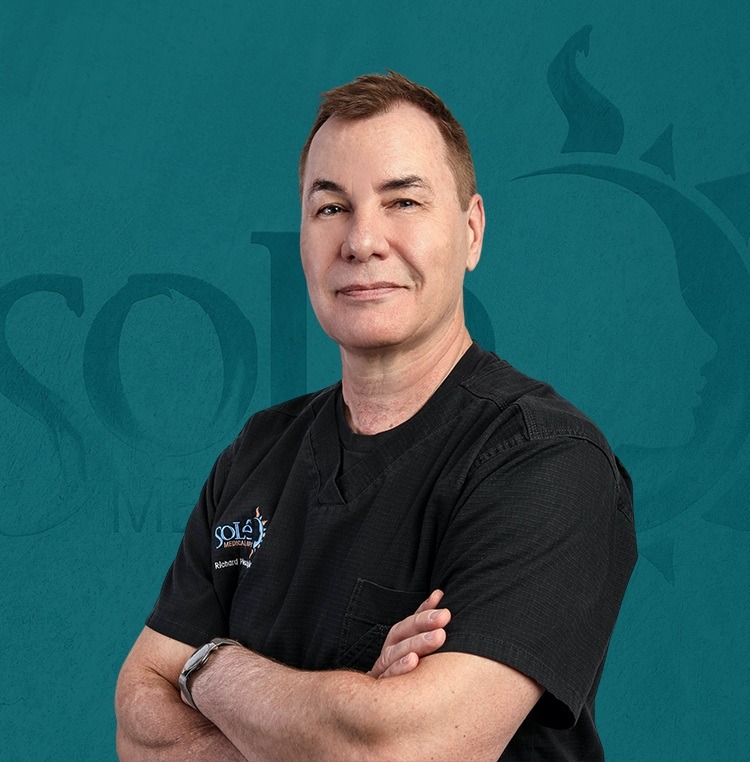 Meet Dr. Richard Pierzchajlo
Dr. Pierzchajlo and his wife, Melissa Pierzchajlo, started Solé Medical Spa in 2008 and since then it has earned a reputation for providing clinically proven, advanced aesthetic treatments for the face and body. Dr. Pierzchajlo is a dual board-certified physician with advanced training in laser skin treatments and is recognized as one of the country's leading cosmetic injectors.
Meet Dr. Pierzchajlo
Credentials You Can Trust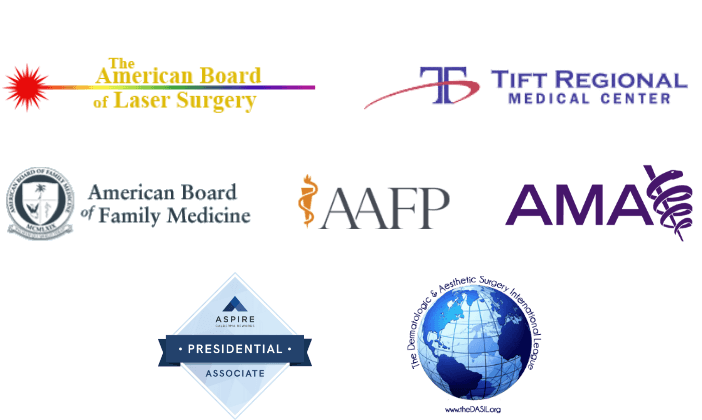 You're Our Priority
We believe every patient who visits Solé medical spa deserves a first-class experience unmatched by other med spas. Friendliness and warmth come naturally to Dr. Pierzchajlo and our team, and it's reflected in how our patients feel about their experiences at Solé. For many, visiting our med spa is like catching up with good friends or family members.
We combine that relaxed, casual feel with a professional and conscientious approach to treatments. First-time patients can meet with Dr. Pierzchajlo during their free consultations to discuss their particular concerns and aesthetic goals. We can then create a treatment plan that addresses those concerns. Patients also have the opportunity to browse relevant before-and-after photos to help visualize the type of results they can expect.
Based on what you decide, we will then review your treatment plan and fees upfront so you can make a final decision. If you wish, you can schedule your treatment right away. In many cases, treatments can be started immediately, unless it is necessary to prepare ahead of time for the procedure.
If you've been looking in South Georgia for a med spa, we're confident you'll never look elsewhere after visiting Solé. You can request a free consultation or call us directly at our Tifton, GA, location at (229) 238-2007.
Get to Know Us
Learn more about Dr. P's training and experience, and get to know more about our team members and what our patients say about us by using the links below:
A Reputation Built on Results
The ladies who work here are all friendly and eager to help. They are hardworking and serious about...
I've been a client at Solé Med Spa for three years. The staff has been consistently helpful, personable,...
I've been going to Dr. P for quite a while and each time I'm met with a smile from both the admin staff...
Back to Top