Solé Medical Spa
1489 Kennedy Rd.
Tifton, GA 31794
Phone: (229) 238-2007
Monday, Wednesday, Friday: 9 a.m.–5 p.m.
Tuesday, Thursday: 9 a.m.–8 p.m.

BOTOX® & Dysport®
Our changing facial expressions communicate surprise, joy, anger, and a range of other emotions. They also happen to be among the reasons we develop crow's feet, worry lines, and forehead wrinkles as we age. Dr. Pierzchajlo skillfully performs Dysport and BOTOX injections at our Tifton medical spa to help clients from Albany, Valdosta, Moultrie, and Douglas, GA, minimize those unwanted lines and wrinkles to create results that look rejuvenated yet completely natural.
How Do BOTOX & Dysport Work?
Our faces age in different ways. The "expression lines" targeted by BOTOX and Dysport develop gradually around the eyes and forehead. Both BOTOX and Dysport—called neuromodulators—work by temporarily blocking the signals sent from nerves to targeted tiny facial muscles. By relaxing these muscles, the creases are released and the skin becomes smoother.
These "dynamic wrinkles" are different from the lines and creases that result from sun exposure and age-related volume loss that dermal fillers treat. Those "static wrinkles" include nasolabial folds and lines that develop around the mouth, among others.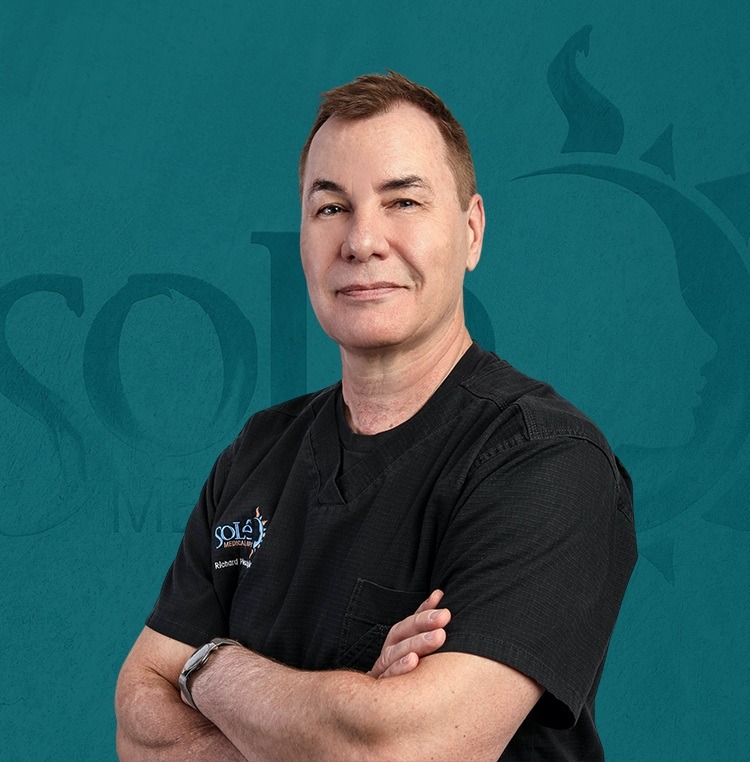 Meet Dr. Richard Pierzchajlo
Dr. Pierzchajlo and his wife, Melissa Pierzchajlo, started Solé Medical Spa in 2008 and since then it has earned a reputation for providing clinically proven, advanced aesthetic treatments for the face and body. Dr. Pierzchajlo is a dual board-certified physician with advanced training in laser skin treatments and is recognized as one of the country's leading cosmetic injectors.
Meet Dr. Pierzchajlo
Credentials You Can Trust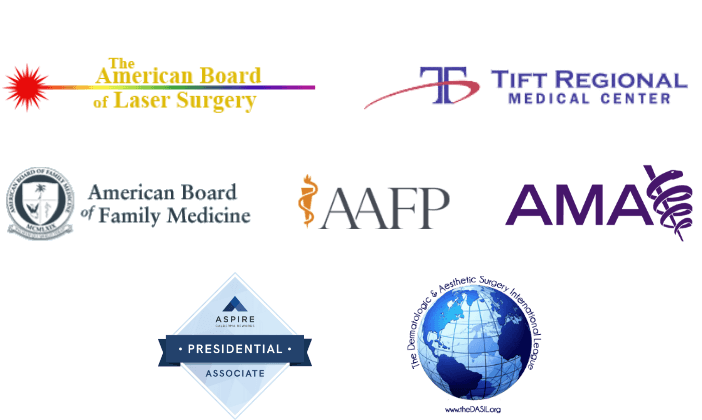 Should I Get BOTOX or Dysport?
Each product includes the same active ingredient but has a slightly different formulation, affecting how soon you see the results and how long those results last. BOTOX, which was the first neuromodulator approved by the FDA, typically takes effect in about a week and lasts 3 months before patients need a maintenance treatment. Dysport, on the other hand, takes effect in 2 to 3 days and lasts about a month longer than BOTOX, which is why we recommend it as our first choice to patients.
Another product, XEOMIN®, is a more purified form of BOTOX and also lasts about 3 months
Dysport or Fillers?
Our approach is to use the treatments that are the most appropriate for a patient's concerns. This often means we recommend a combination of fillers and Dysport or BOTOX. Dr. P considers what treatments will produce the comprehensive results you want, so instead of treating a specific area of the face, he assesses your appearance from an overall standpoint.
A Reputation Built on Results
I've had a couple of procedures done so far and I'm extremely satisfied and plan on having more done...
I absolutely love it the environment & the staff everyone is great! I highly recommend it everyone is...
Love my treatments with Sonya!!
Who Is a Good Candidate for Dysport or BOTOX?
Women and men concerned about early signs of facial aging can benefit from Dysport or BOTOX injections, but we're also treating patients in their 20s who want to delay the onset of wrinkles. Because Dysport and BOTOX work by relaxing the muscle movements that cause wrinkles and lines, getting injections early can help keep your skin smooth.
There are other aesthetic uses for BOTOX and Dysport as well, including:
Minimizing the "orange peel" appearance on chins
Reducing a "gummy smile"
Creating a more pleasant appearance by relaxing frowning lips
Jawline slimming
Relaxing neck bands (platysma muscle)
Brow lifting
It's important to note that these treatments require an injector with a high degree of expertise, such as Dr. P. His experience and skills set him apart from other injectors in South Georgia. That is why patients travel an hour or more from Albany, Valdosta, and surrounding areas for Dysport or BOTOX injections.
If you want to learn more about how Dysport and BOTOX can help you, request a free consultation with Dr. P or call Solé Medical Spa at (229) 238-2007 to schedule an appointment.
Back to Top